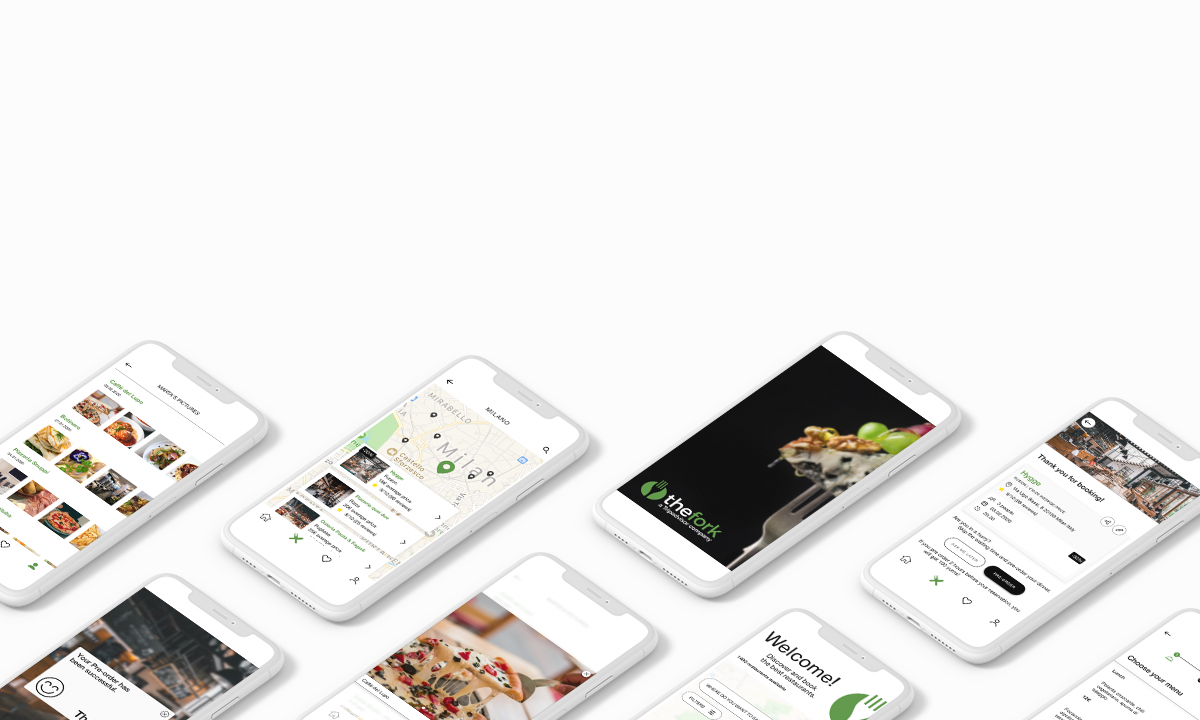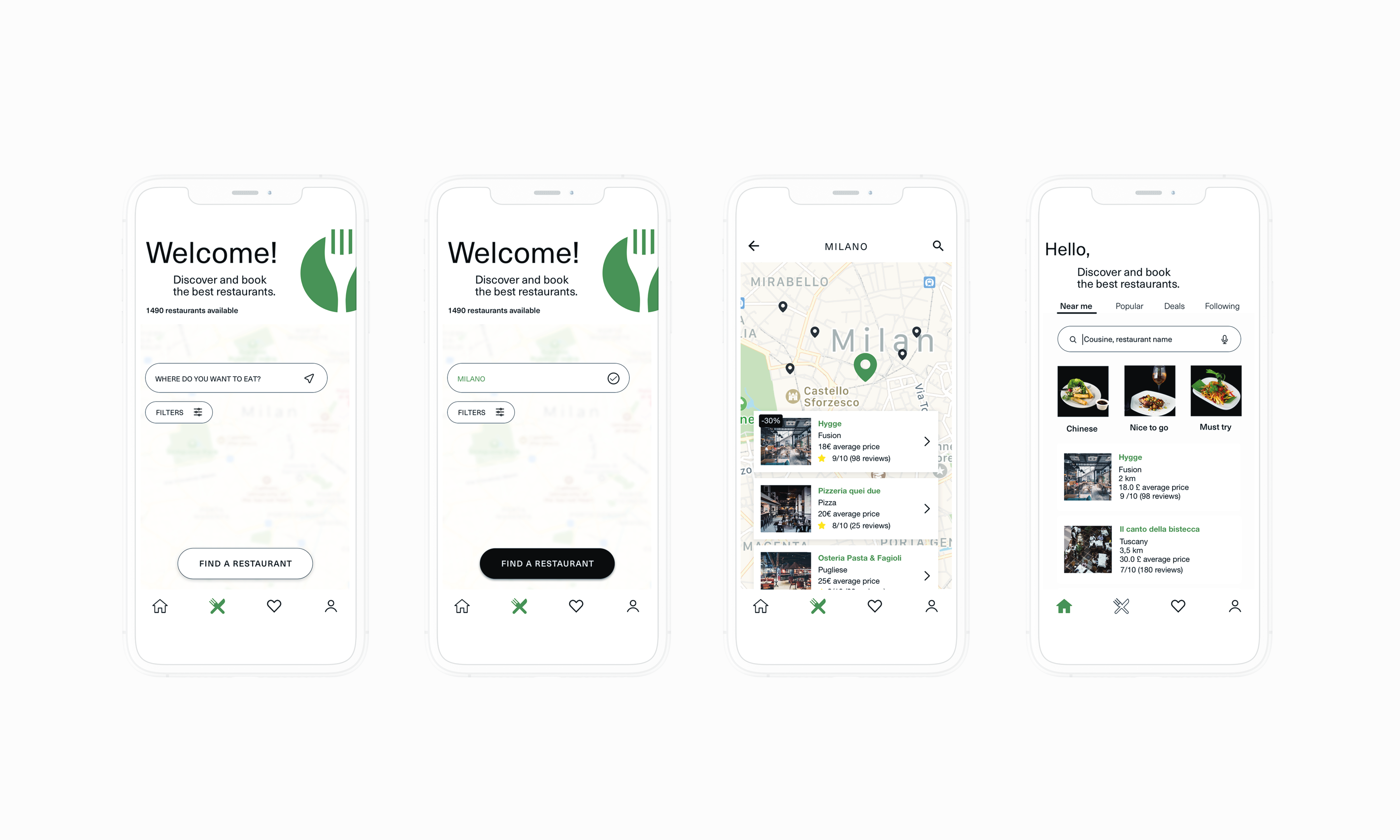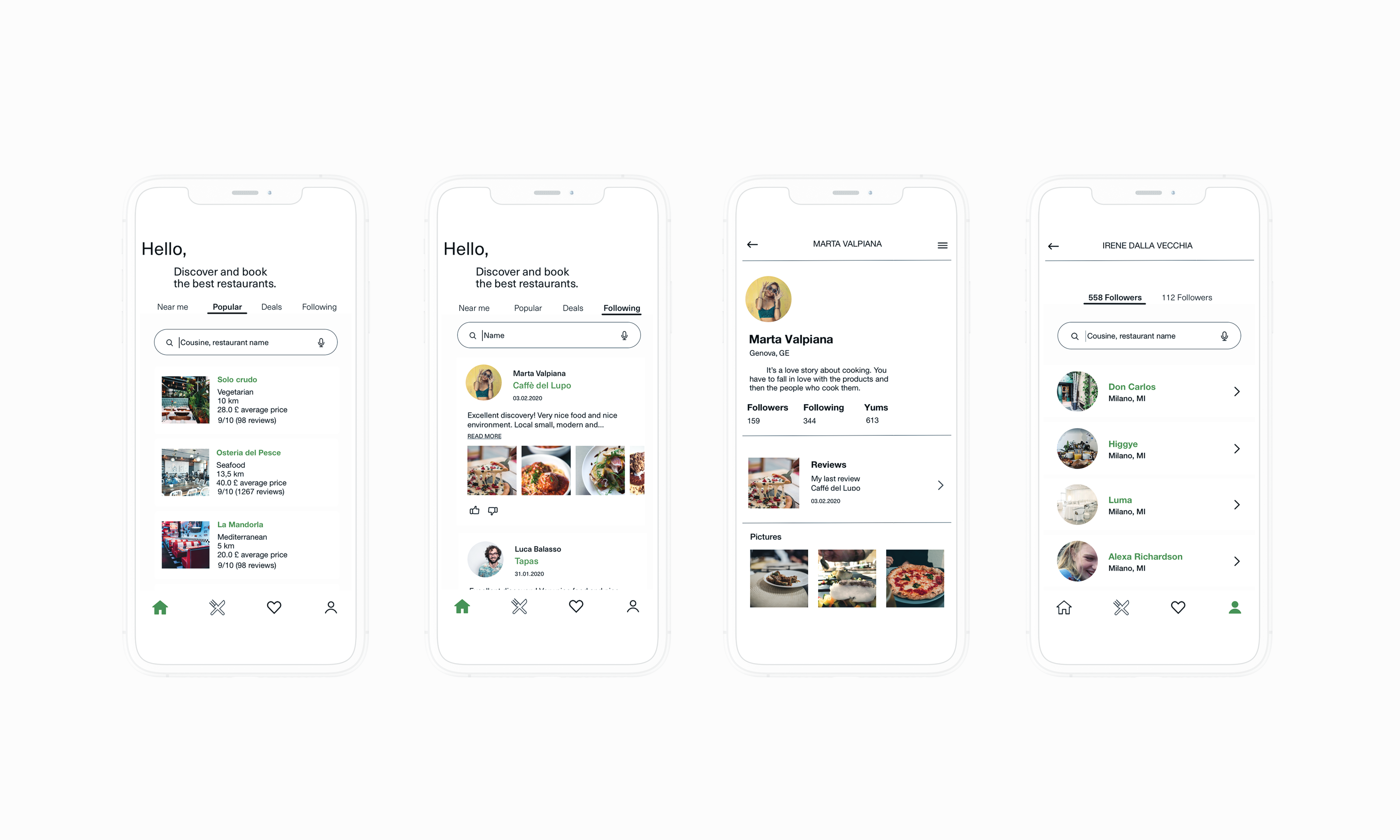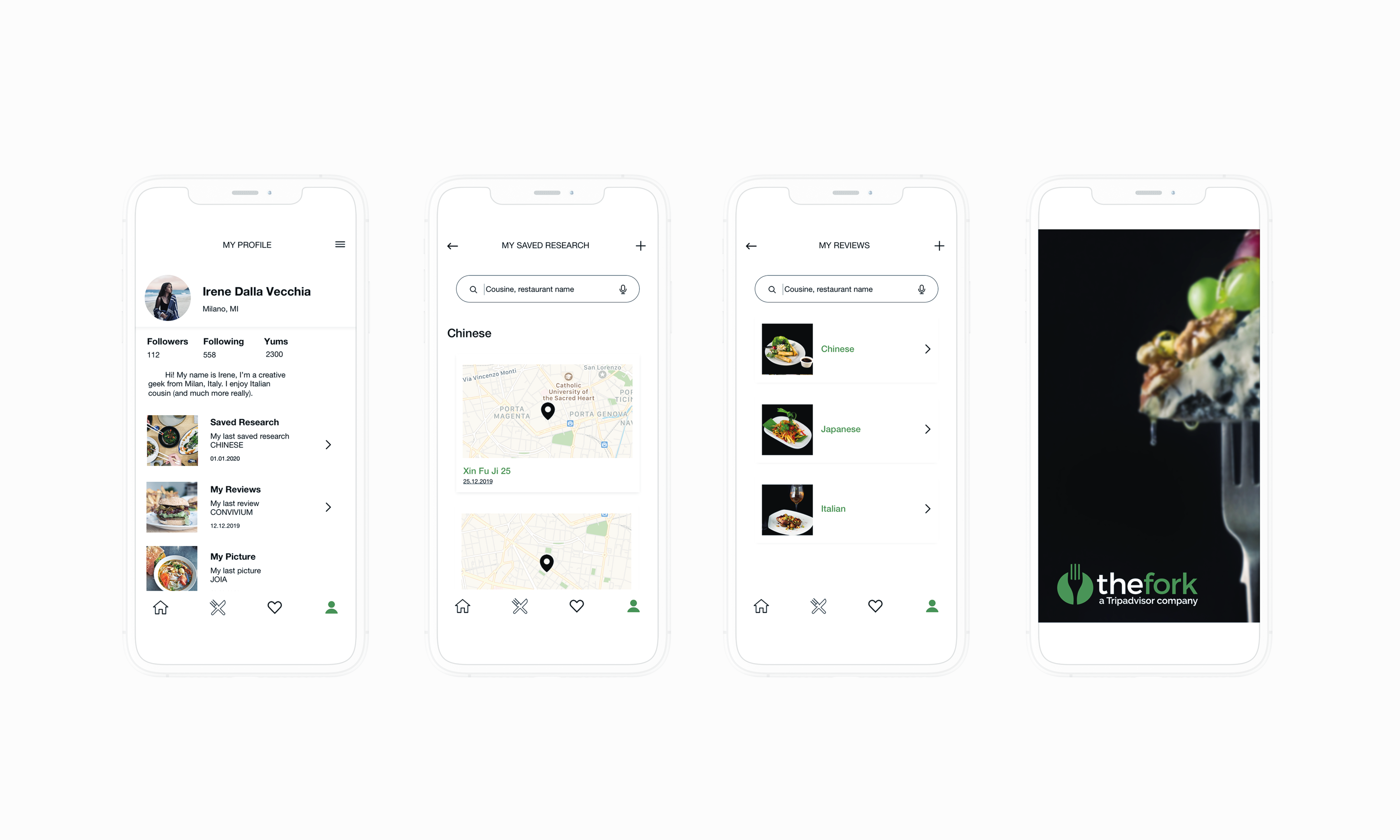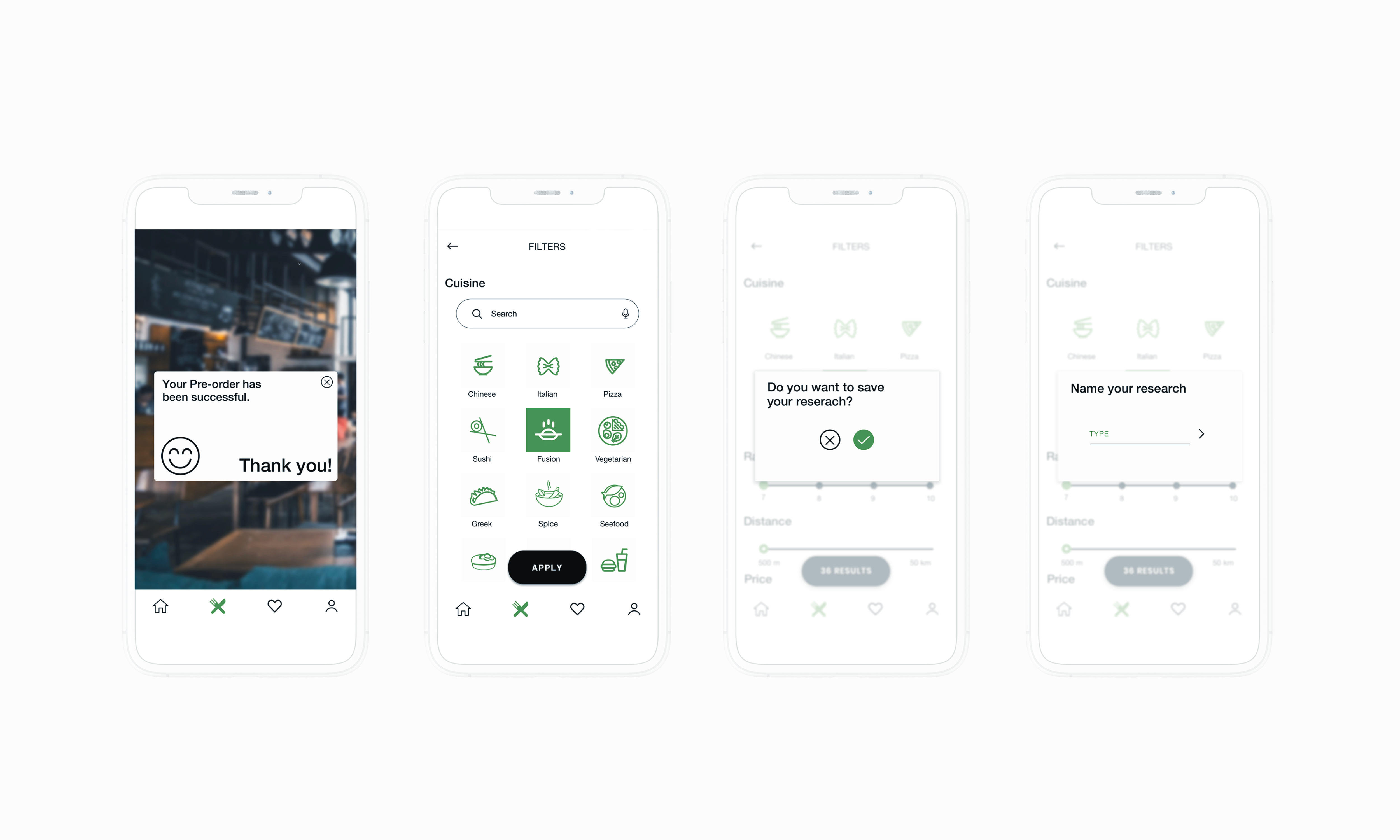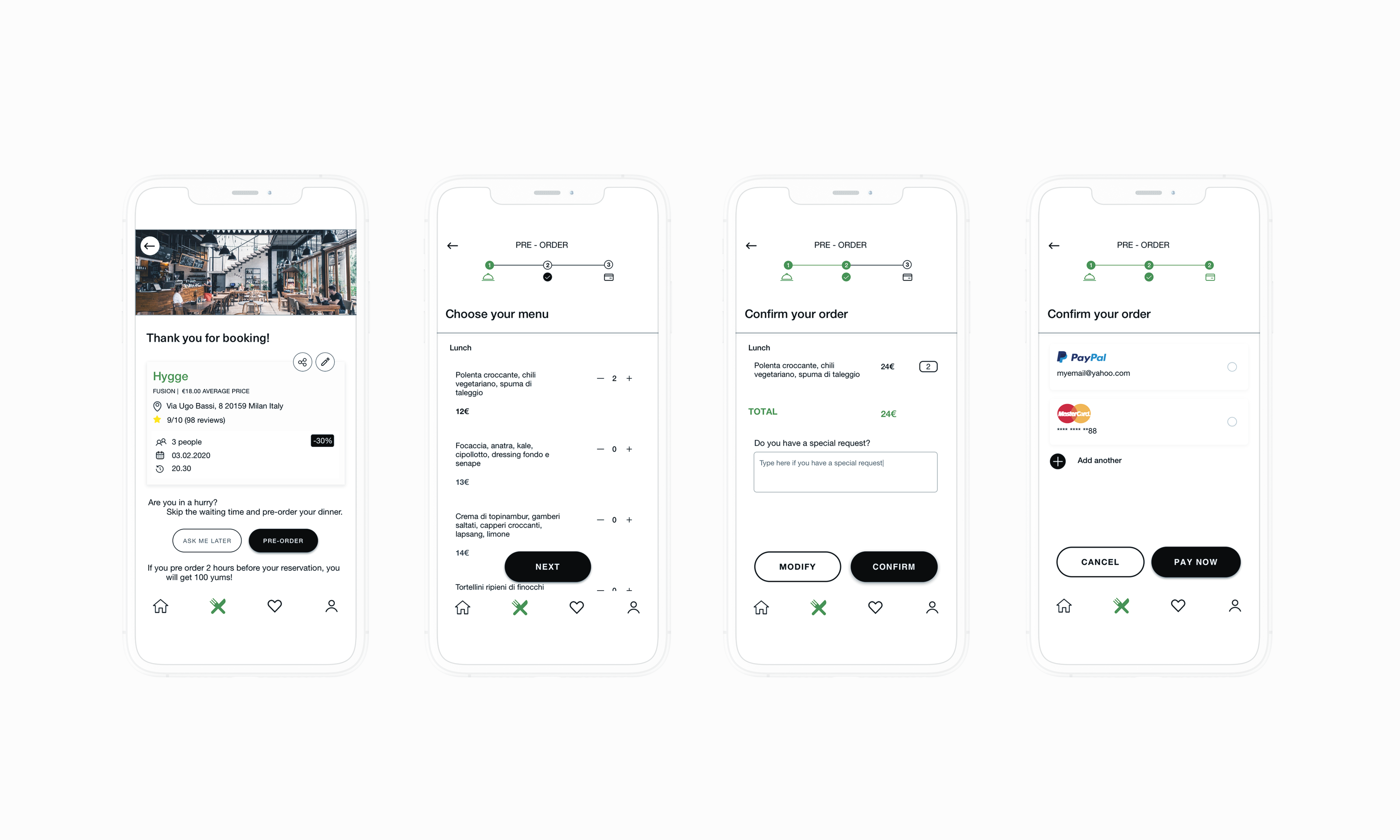 Rethinking The Fork App
− a UX case study
read more
Brief − rethinking the The Fork app's interface
to improve usability and increase usage through research
based on user needs and habits.
Research − we set a boundary to design a simple solution.
We selected different types of people as users, to understand
their pain points and daily challenges.
We looked for common interests among users.
User Target − tourists, students, business men,
couples, standard Users.
User Needs − online booking, finding restaurants nearby,
being able to communicate through reviews with team spirit,
photos, prices and more information regarding the restaurant,
possibility to personalize the restaurant research.

Solutions − easy and understandable booking's flow,
saving time once at the restaurant and on using the App,
user friendly approach while using the App.
Proposal!
1. Intelligent Map: possibility to choose
a specific position and indicate it.
2. Pre-order: possibility to save time, pre-order
and pay through the application.
3. TheForkCommunity: possibility to explore and discover reviews
of bloggers, famous chefs, gastronomic professionals, discover new restaurants and have the opportunity to share your experience.
4. Insert Saved Research: the application can keep you updated according to your preferences and does not need
to start searching from the outset.
5. Add User Feedback.

In collaboration with:
Benedetta Diddi, Jessica Delgado
Mentor: Marco Catani Year: 2020